PNY LAB
Experience our HPC and AI solutions.
Modular solutions for multiple users and diverse workloads. Reference architecture for quick deployment and quick updates. Easy to manage configurations allowing workload orchestration
NVIDIA DGX A100
Run analytics, training, and inference workloads
Experience A100 Tensor Core GPUs
Enable simultaneous workloads to increase GPU utilization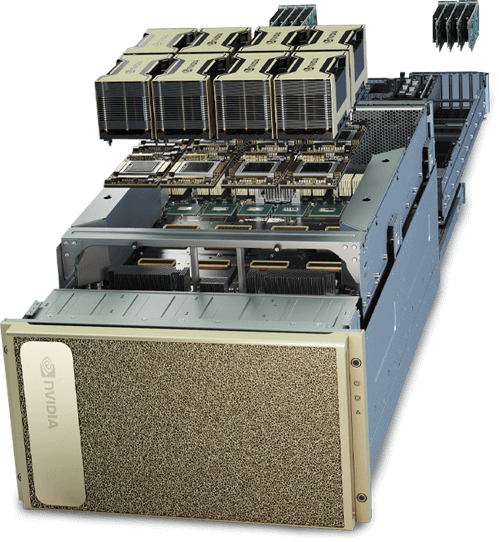 NET APP ALL-FLASH STORAGE AFF SERIES
AFF-A320 and NS224 NVMe Shelf 12x7.6 TB with NVIDIA DGX A100: Simplify, scale, and integrate your data pipeline for DL with the ONTAP AI proven architecture,
Test all flash storage appliance
Test workload acceleration
Test full utilization of GPU resources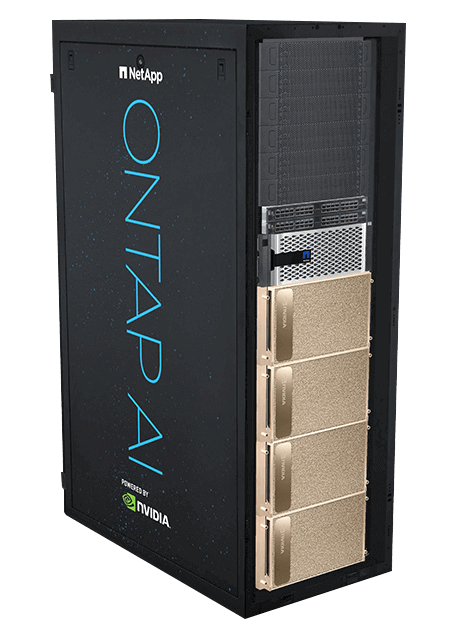 STORAGE PNY 3S-2400
AI Optimised storage for deep learning acceleration.
Maximizing GPU usage of your DGX systems throughout
your AI journey
Test data direct to NVMe
Increase training efficiency
Scale performance as needed

HPC AND VDI SERVERS
The performance of up to 100 CPUs in a single
GPU—enabling data scientists, researchers, and engineers
to tackle challenges that were once thought impossible.
AI/DL Frameworks
HPC on Tesla (with NVLink)
VDI on Citrix XenDesktop / VMWare Horizon View 7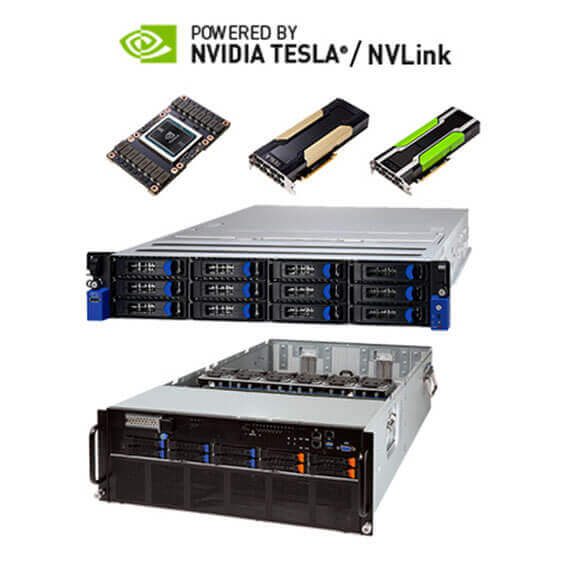 You need more information, contact us.